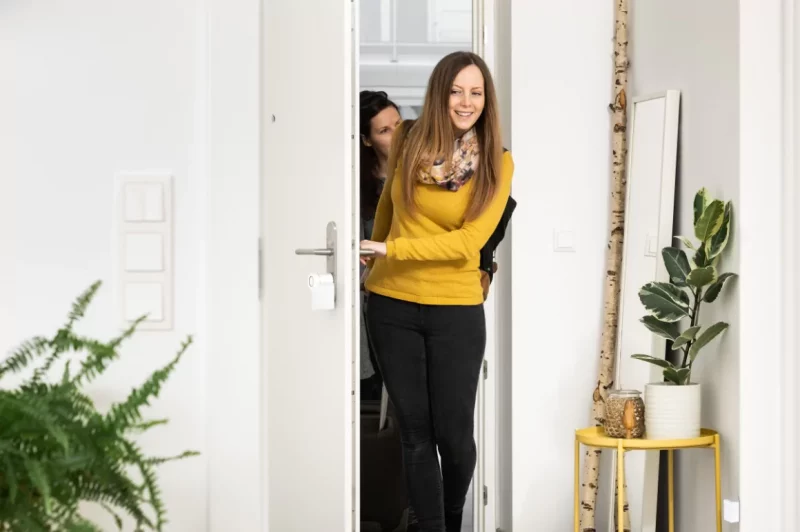 In the modern era of shared economy and short-term rentals, Airbnb has become the go-to platform for homeowners to earn extra income. In fact, it's an ever-growing £2 billion business in the UK. However, with the rise in Airbnb properties, concerns about burglary and theft have also increased. While some intruders do get caught, over 80% of burglaries never get solved.
In other words, it's up to you to secure your home. Thankfully, you can count on Ultion. Our team of experts strive to create the safest home security solutions to safeguard yourself and what matters most. In this article, we'll share our expert tips on how to secure your Airbnb property. If you're an Airbnb host or plan on renting your home short-term, read on!
#1: Invest in reliable door and window hardware
As we always say, the most effective defence against burglars is a physical barrier. Considering it takes an average of 9 seconds for a burglar to break into your home through a regular lock, bargaining with your safety is not wise. So, in order to secure your property, you should invest in high-quality hardware – especially for your doors and windows, since these are the preferred entry points for intruders. Ultion has a range of security door locks that go beyond accredited standards in terms of quality and safety – you must take a look at all the options and compare.
Next, let's explore the next step in securing your Airbnb property.
#2: Add extra security features to your Airbnb property
After investing in sturdy and incredibly secure hardware such as the Ultion 3-Star door lock, extra security comes in handy. Alarms, security cameras or CCTV systems can help you monitor your property from afar and take preventative measures (for example, if you see someone suspicious lurking about your rental home). However, they don't stop burglaries from happening. By the time you notice the break-in, the burglar will be in & out of your property and nowhere to be found.
The following tip is the key to keeping your Airbnb secure once and for all.
#3: Get Smart and let Ultion Nuki Plus secure your home
If you want total peace of mind while managing your Airbnb property, a Smart Lock is the perfect solution. But any smart lock won't do – you need the best smart lock for UK homes: the Ultion Nuki Plus. The latest addition to the Ultion family is powered by a 3-Star Plus Molybdenum lock cylinder, plus Nuki's cutting-edge technology.
Ultion Nuki Plus also features:
Built-in Wi-Fi connection to work with your favourite Smart Home device seamlessly and without a bridge.
Remote access and Auto-Unlock so you can control your Ultion Nuki Plus from wherever you are.
Rechargeable batteries so you'll never have to worry about whether you've bought those triple-As.
Banking-level encryption: even hackers won't get in, but you will.
Easy remote access for guests and hosts: With the Ultion Nuki app, you can create temporary passwords to share with your guests. Their password can last for the duration of their stay and you don't have to greet them in person and let them in.
No strangers copying your keys: No guests will have access to the house keys. Since all access is done remotely via temporary passwords, they only need to type in their password on the Ultion Nuki Keypad to get in.
Fingerprint access for staff: Your staff (cleaners, property managers) can register their fingerprints on the Ultion Nuki Keypad with Fingerprint Access. You can register up to 20 fingerprints so everyone's jobs get easier!
A 5-year £2000 guarantee: If someone breaks into your property through the Ultion Nuki Plus, you get £2000 to cover the damage.
By investing in Ultion Nuki Plus, you can use our cutting-edge smart lock system to protect your Airbnb property, create a safe environment for your guests, and elevate your hosting experience. You can learn more about Ultion Nuki Plus here.