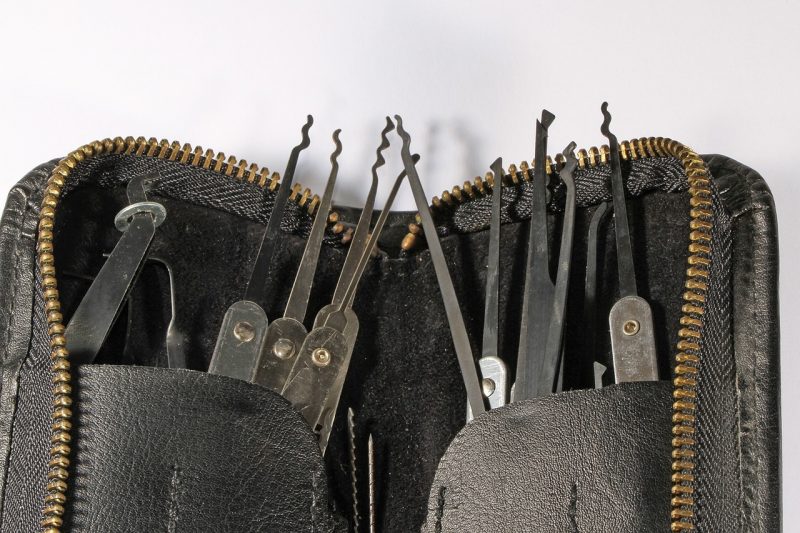 The Misconception of Lock Picking in Burglaries
When we think about home security breaches, the image of a skilled burglar deftly picking a lock often comes to mind. However, research in the UK paints a different picture. A surprising 78% of burglaries occur through front or back doors, but only 2% of these involve lock picking or bumping. At Brisant Secure, our experience in lock design suggests that most of these incidents are likely due to lock bumping, not the difficult art of lock picking.
The Reality of UK Burglaries
The typical UK burglar is far from the "James Bond" style character equipped with a set of lock picking tools. In reality, burglars in the UK tend to use brute force to gain entry, often choosing to snap the lock. High-quality locks, like the Ultion lock with its £2000 guarantee against snapping, are designed to stop such attempts.
Lock Picking: A Skilled Practice, Not a Burglary Tool
Lock picking, often viewed as a sport among enthusiasts, requires a combination of skill, practice, and patience. Locknoob, a specialist, undertakes the challenge of lock picking to advance the safety of lock engineering. As he points out in the video above, real-life burglaries do not involve the difficult and time-consuming process of lock picking. Burglars seek quick and easy entry, often accomplished in mere seconds through force rather than finesse.
The Unfortunate Truth of Burglary Methods
Most burglars in the UK opt for methods like snapping the lock or drilling. These forceful approaches are quicker and require less skill than picking a lock. The video above shows a burglar failing to snap a lock due to the robustness of the Ultion lock. This highlights the importance of high-quality locks in deterring burglaries.
The Importance of High-Quality Locks
Understanding the common methods used by burglars in the UK underscores the need for strong, reliable locks. As locksmiths focus on securing homes rather than picking locks, homeowners are encouraged to invest in quality locking systems to protect their properties effectively.