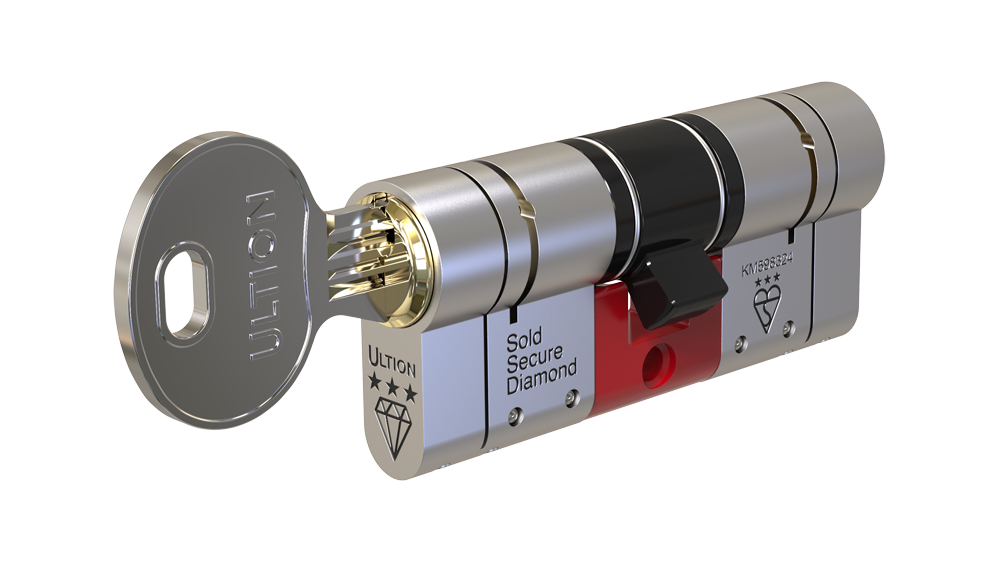 Understanding the Importance of Three Star Accreditation for Locks
For homeowners seeking the pinnacle of lock security, three-star accreditation stands as the highest rating achievable. This top-tier recognition is essential in safeguarding homes from advanced break-in methods like anti-snapping and lock picking. Locks must pass the strict TS007 test with a three-star rating to ensure maximum defense against lock snapping.
Locks can also aim for the locksmith-approved Sold Secure Diamond accreditation, signifying exceptional resistance to lock snapping. A notable example of a lock possessing both these accreditations is the Ultion lock.
The Evolution of Locks: From Basic Security to Advanced Protection
Historically, locks have been fundamental in protecting possessions from theft. With statistics showing that 85% of burglaries involve forced entry through doors, the need for a lock that offers formidable resistance is clear. The Ultion lock exemplifies the latest generation in lock technology, designed to withstand extreme stress and ensure the safety of homes.
Three Star PLUS: Setting New Benchmarks in Lock Security
Brisant Secure, creators of Ultion, aimed to exceed all tests, leading to the development of the Three Star PLUS standard. This includes:
Exceptional Durability: Achieving the highest three-star rating in the TS007 test, the Ultion lock has surpassed 800,000 cycles, far exceeding the required 100,000 for top-tier accreditation.
Enhanced Material Strength: Incorporation of molybdenum, stronger than iron, into the lock's core, along with 20 anti-drill points, makes this lock extraordinarily resistant to drilling.
Robust Key Design: The Ultion key is 60% thicker than typical three-star keys, providing enhanced strength and durability.
Sold Secure Diamond Standard: This stringent test, conducted by Master Locksmiths, is rarely achieved by three-star locks. The Ultion lock not only meets but exceeds these standards.
Key Light Feature: Adding convenience and style, the Ultion keyring includes a key light available in various attractive colors.
Why Brisant-Secure Aims to Exceed Standards
Brisant-Secure's mission is to ensure the utmost security for homes, paralleling the evolution seen in energy ratings. Just as technology advancements led to higher energy efficiency standards, Brisant-Secure aims to redefine lock safety standards. The Ultion Three Star PLUS lock sets new benchmarks, not just meeting but exceeding standards for unmatched property security.